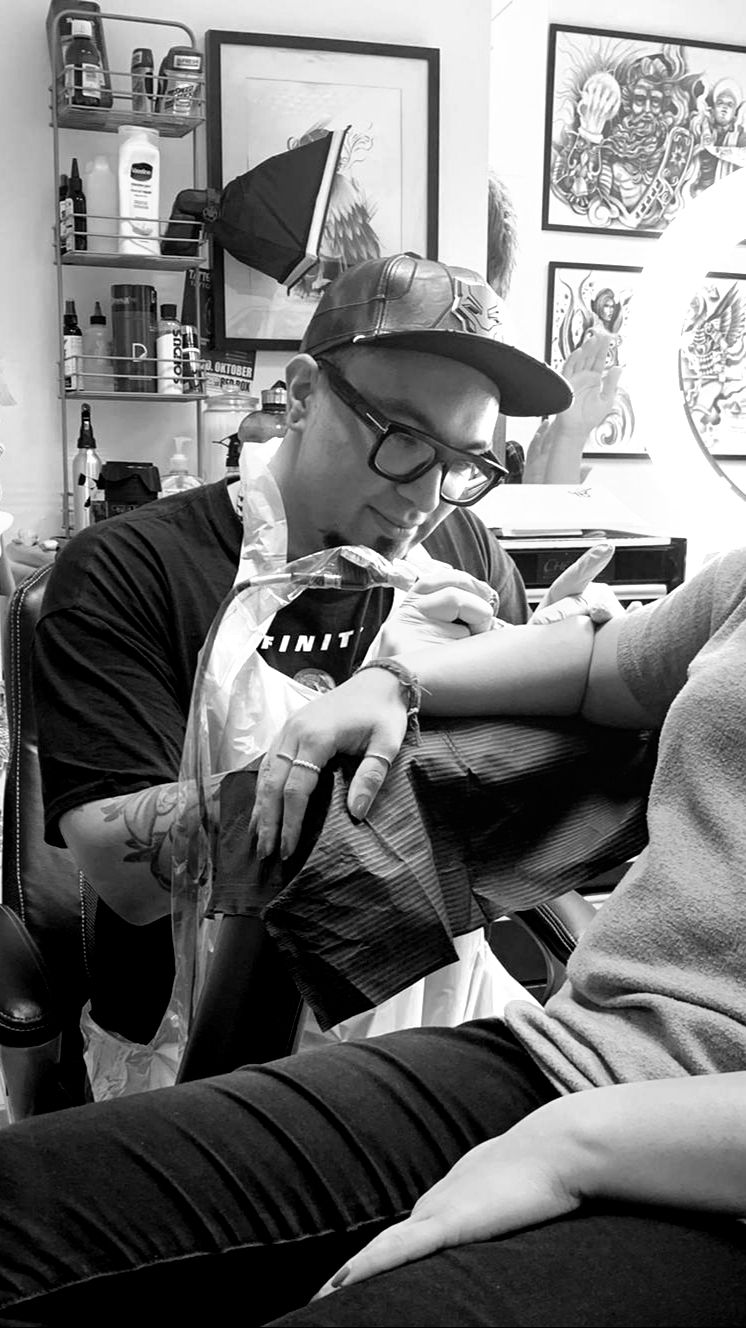 Louis Santos
Hi, my name is Louis Santos, I was born in Olinda, Brazil. I have started tattooing in 2006.

My interest in art became at a very young age. My earliest memories of art I can remember comes from movies, video games and comic books. I was a 80s and 90s kid, so I was really in to playing video games, and drawing inspired by movies and games I played. When I was a teenager I got heavily in to comic books, and was very inspired by comic artists "Alex Ross" and "Todd Mc Farlane". Getting in to comics really got me in to drawing heavily, drawing has always been a part of my life, however comics gave me a bigger passion for drawing. Becoming a teenager also got me in to rock music, discovering rock music, it made me discover tattoos. When I got my first tattoo at the age of 18, I got more interested in it, and started to buy tattoo magazines and attending tattoo conventions. I really wanted to become a tattoo artist, however back when I was 18, the tattoo industry was closed doors, and the was no much information about the industry. I finally got an apprenticeship when I was 23, and always have been exited about the tattoo world. I love the tattoo and art world. I love learning, and I feel like I could be doing art for the rest of my life. I can say I'm never bored. As if I'm not tattooing, I'm drawing, painting, reading, studying art. I would like to make the most of the time I have in my life, which is limited, to focus on my art, express myself, and always trying to reach an artistic satisfaction in life I couldn't be grateful enough for being able to make a living with something im so passionate about. I feel like it's important to travel to learn. I have had seminars with my favourite artists, like "Boris Vallejo" "Carlos Torres" "Nikko Hurtado" "Jeff Gogue".
One thing I love about art, is that there's no limits and we can always reach for more, and making the most of the time we have here, to express ourselves.